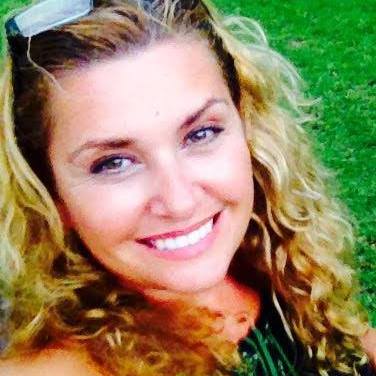 GAIL BLANKENSHIP - Licensed Massage Therapist (MA77449)
International Institute of Reflexology, St. Petersburg Florida/Alexandria School of Scientific Therapeutics, Alexandria, Indiana and Beauty and Massage Institute, Port St. Lucie, Florida.
Gail is the CEO and founder of Palm Health & Wellness and OuLaLa Cocktails & Canvas. After working many years in the corporate world she met fellow entrepreneur Ferid, whom mentored Gail and gave her the encouragement to start her own business, so she started two at the same time! Gail packed her bags and moved from Indiana to Florida in early 2012. Gail has two beautiful children Cameron and Mikaela who have given her the courage to conquer any obstacle in life. Gail has a passion for helping others and looks forward to her new adventures.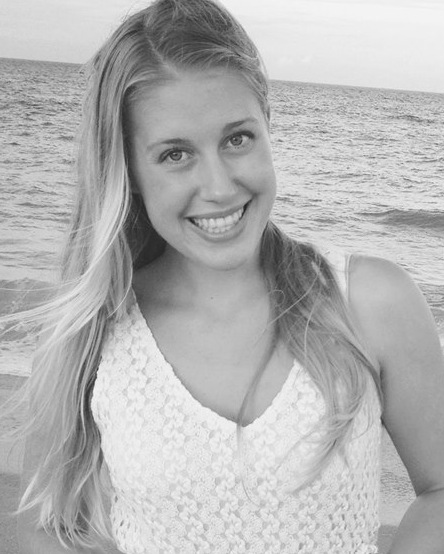 MIKAELA (MIKI) BLANKENSHIP - Nationally Board Certified Licensed Massage Therapist (MA70623)
Alexandria School of Scientific Therapeutics, International Institute of Reflexology, Alexandria Indiana, Herbal Apprenticeship, Hobbit Gardens Erth Gathering Center, Fillmore, In, Thai Massage Level 1, Miami, Fl
Miki graduated from one of the best massage therapy schools in the U.S. in 2010. Her schooling focused not only on massage modalities from around the world, but on nutrition and energy work. Through her studies, Miki discovered a passion for essential oils and herbs and went on to take an herbal apprenticeship from Constance Campbell Ferry in 2011. She learned how to plant and cultivate medicinal herbs for medicine making through tinctures, salves and teas along with learning how to make her own healing massage oils and lotions.
Since graduating from school and completing her herbal apprenticeship Miki has worked in the holistic health field in Indianapolis, Indiana, Portland, Oregon and now here in Fort Pierce, Florida.
In her free time Miki spends her time outdoors. She enjoys kayaking, playing disc golf, hanging out on the beach and cruising on her bike around the island, but most of all they enjoy spending time with her son, Ryder. Since her natural, home birth of Ryder, Miki has discovered another passion of hers, which is caring for pregnant mamas! She has specialized massage equipment and techniques for moms to be and post-natal moms.
Aside from pre and post- natal massage, Miki specializes in therapeutic deep tissue massage for relief of tension and pain caused from stress, injury or surgery. Many people walk out of her room saying "Wow. That was THE best massage I have ever had." Not only is she knowledgeable in the human anatomy, which makes her aware of problem areas, she is also quite intuitive and uses her heart to compassionately help each client.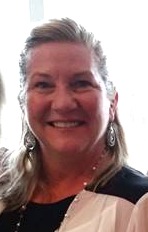 JULIE ROSS- Nationally Board Certified Massage Therapist (MA76641)
1998 Graduate of Connecticut Center of Massage Therapy , Newington,CT
Certified in Medical Massage, including orthopedic, oncology and cardiac.Prior to moving to Fort Pierce from West Hartford, CT in 2014 Julie owned therapeutic Massage Associates, employing 8 massage therapists . Julies Forte is working with clients who have specific issues, including sports related injuries and chronic pain. Her hobbies include cooking, knitting, reading, walking, biking and yoga. She also enjoys spending time with her grown children and grandson.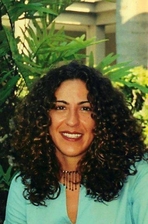 GINA CAMPALA- Licensed Massage Therapist (MA31890)
2000 - Present State of Florida License number: MA31890
2009 - Present State of New York License number: 023589
January 21, 2015 - Fort Pierce Tribune
April 2013 - Hometown News
January 2013 - Living Young; page 6
January 2012 - Main Street Focus; page 12
August 2008 - interviewed in MASSAGE Magazine article titled "Biofeedback and Brain Training: The New Generation of Mind-Body Therapies," by Chris Cunningham. Article summary: Mind-body therapies, including guided imagery, progressive relaxation and biofeedback, have been widely associated with stress reduction and behavioral change.
Gina graduated from the Alpha Institute of the Treasure Coast, in Port St. Lucie, FL in 2000 and began her practice in massage therapy immediately. In 2009, she attended the Hudson Valley School of Massage Therapy, in West Park, NY, and is currently licensed to practice massage in both the states of Florida and New York. Prior to becoming licensed as a massage therapist, Gina was introduced to the studies of alternative therapies that has led her through 20 years of study.
In 1995, Gina was introduced to the alternative healing arts as an employee of HealthInform. For three years she traveled the United States and Canada experiencing and writing about the numerous therapies she learned about. She developed a passion for healing physical, emotional, and spiritual "dis-ease" through alternative therapies. In the summer of 1997, she spent her weekends participating in traditional Lakota ceremony in Schevus, NY, where she integrated Native American Traditions into her daily practice. In the Fall of 1997, Gina traveled to New Mexico and spent three months exploring the Jemez Mountains, the ancient ruins of the Anasazi Indians, and studying under a licensed clinical therapist in art therapy. In 2000, Gina traveled to California for three months to study with James Hyman, shamanic healer. She helped facilitate workshops with James as well as study his work. In 2001, Gina met Bruce Hockings at an FSMTA convention, that led her to begin her studies in Traditional Chinese Medicine. Combined, her adventures in her travels, her studies, and her experiences have given her valuable "perals" she uses in her practice.
Gina practices Swe-Thai massage as well as Swedish massage, Myofascial Release, Deep Tissue massage, Trigger Point therapy, and many other styles of bodywork. She has completed advanced study in Swe-Thai, Matrix Energetics, ETPS, Cranial Release Technique (CRT), Deep Emotional Release, and has received her level III Master in Reiki. She continues to take advanced education programs in the area of massage therapy to provide high quality care.
Gina has experience working with referrals from Chiropractors, Physical Therapists, and Pain Management Clinics helping to facilitate the natural healing process. She works under the principle that the human body inherently knows how to heal itself. A combination of different techniques and modalities are used to create a specific treatment for each individual depending on their specific need.
PGA Village, Verano Clubhouse Only:

Jennifer Fitter, Licensed Massage Therapist
Jennifer relocated to Port Saint Lucie from Phoenix, Arizona and began her career in Massage Therapy working at spa and yoga centers. Through this work she began to form the belief that the answer to health lies in treating the whole person. It is this belief that led her into the more comprehensive healing environments of wellness and fitness centers. Jennifer's goal is to combine her massage therapy with other healthcare disciplines to assist and educate clients in their overall health and well being. Jennifer is a graduate of Hartwick College where she received her Bachelor of Arts degree in Psychology in 1998. She went on to do her training in Therapeutic Massage at the Arizona School of Massage Therapy where she studied modalities including Swedish Massage, Sports Therapy, Deep Tissue Massage, Reflexology, Shiatsu, and Injury Rehabilitation. She received her National Certification in 2003. Jennifer has continued her education in holistic healing by attaining certifications in Reiki, Bamboo massage, Thai massage, Infant massage and La Stone therapies. She is always broadening her knowledge of the field by attending workshops and seminars as well as exchanging ideas and techniques with other health professionals.
To schedule a massage or consultation at PGA Village, Verano Clubhouse in Port St Lucie - contact Jennifer: (772)233-5594.